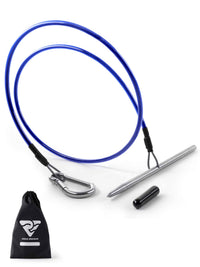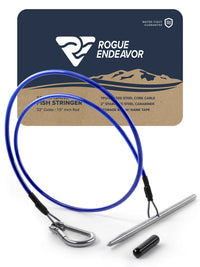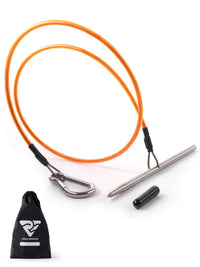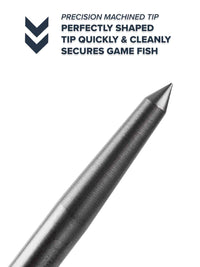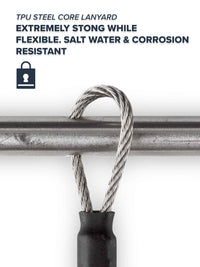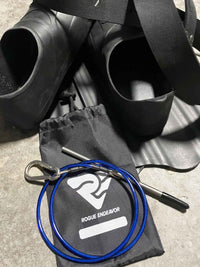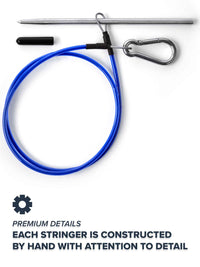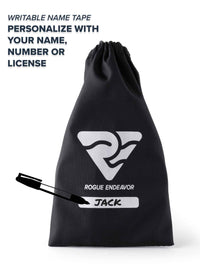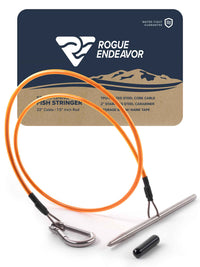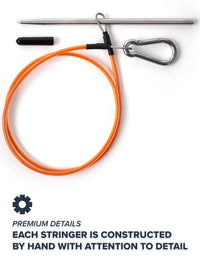 Spearfishing Stringer
Regular Price

$20.00

Sale Price

$20.00

Regular Price

Unit Price

per
The Rogue Endeavor Spearfishing Stringer is a perfectly optimized stringer designed with decade of experience. Each individual component is chosen specifically for it's advantages. the TPU Coated steel core lanyard is strong but flexible, and is just the right length for most Spearos. The heavy duty design ensure your catch is secure, and the marine-grade stainless steel carabiner is durable, easy to use and will attached to virtually all marseille belts. Don't leave your most important equipment to chance, secure your catch with rogue Endeavor Spearfishing Stringer.
Heavy Duty Design - This spike-style fishing stringer is the time-tested design used by west coast Spearos rom California to Hawaii. Built with the most durable materials and with an optimized length, it will serve you in virtually any environment and with a range of fish species. 
Precision Machined Spike - The 7.5 inch stainless steel spike has two machined angels, which enable a quick and clean hook up to your catch. The steel core wire connected in the center ensuring your catch is secured. 
TPU Coated Steel Core Lanyard - Available in two colors, the TPU coated steel core lanyard is optimized at 33", which will allow you to easily secure your catch at an arms length, and keep the fish close at hand. Either allow your catch to float freely beside you, or feed the rod through the carabiner to keep close to body. 
Storage Bag - An included nylon storage bag with drawstring will help you keep your spearfishing stringer neat and clean. By keeping the stringer in the bag you'll protect it during travel, prevent it tangling with your other spearfishing equipment, and an integrated name tape lets your put your name on it preventing it from getting mixed up with your buddies gear. 
Warning:This product may expose you to chemicals which are known to the State of California to cause cancer. For more information go to P65Warnings.ca.gov
What you've already checked out...